To register your electronic reporting device, simply go to the AlphaTango website and then to the aircraft's page.
Follow the guide!
Once logged into your AlphaTango account, go to the My Aircraftpage
Then select the aircraft to which you want to attach your identification tag by clicking on its line.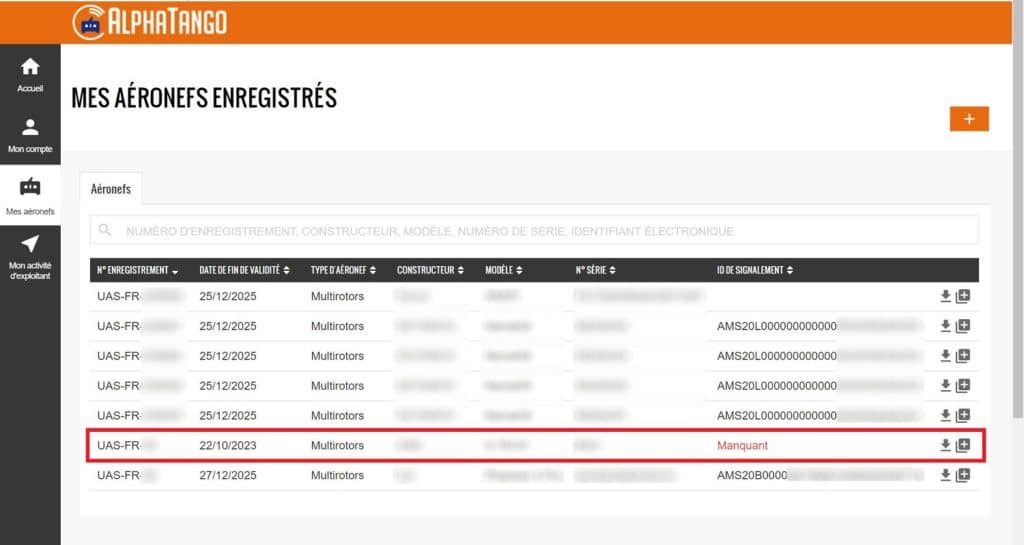 Then scroll down to the electronic reporting section and click on edit.
The aircraft is equipped with an electronic reporting device: answer YES
The device is removable: answer YES
ID: If you have already registered an ID device for use on this aircraft it will appear in the drop down menu. If you want to register a new module, select OTHER
Format of the identifier: answer FR (30 characters)
You will then have to fill in 3 boxes according to the serial number of your remote identification beacon. (see back of the package)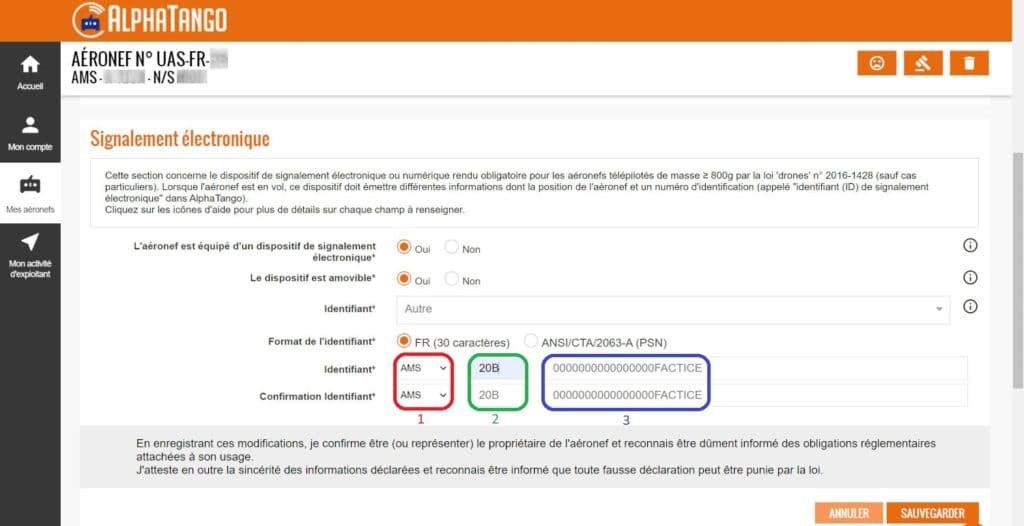 1) the manufacturer trigram: AMS
(drop down menu)
2) the model of your device: here 20B
3) the last characters of your serial number: here FACTICE (the 0's will be completed by AlphaTango)

Once you have completed this information you can save your entry and then download an excerpt from the registry for your aircraft on which your remote electronic reporting ID will appear.
More info on remote reporting of drones?